The Appaloosa
is a horse breed available in
Star Stable: The Summer Rider
and
Star Stable Online
.
Description
Edit
"The Appaloosa is another breed descended from horses bought to North America by the Spanish. The Nez Perce people bred this particular breed from from these horses, with the horse's name being taken from the Palouse River that ran through the heart of Nez Perce country. The Appaloosa is a great family horse, since its versatility allows it to be used in almost any riding discipline." - Star Stable Online
Star Stable
Edit
An Appaloosa is , available in Star Stable: The Summer Rider, at Snake Bite Farm. It comes in one color Flaxen Red Roan Blanket
Star Stable Online
Edit
The first two Appaloosas were released on July 24, 2013, These were on the Jorvik Warmblood Model.
The last two Appaloosas were released on July 1, 2015, these were released on the new models.
The Appaloosa is available in four colors, in two different models, and can all be found at Marley's Farm.
Old Models
Edit
The older models are 680 SC
New Models
Edit
The newer models are 890 SC.
Black Leopard
Brown Spotted Blanket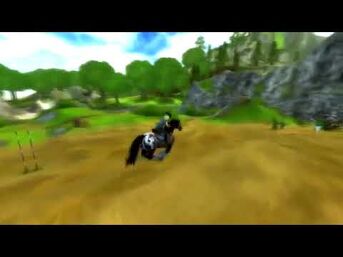 The Appaloosa was the third Star Stable Online horse to get a new body model with the grazing animation.

Ad blocker interference detected!
Wikia is a free-to-use site that makes money from advertising. We have a modified experience for viewers using ad blockers

Wikia is not accessible if you've made further modifications. Remove the custom ad blocker rule(s) and the page will load as expected.