Det här är den engelska versionen av Jorvikipedia. För den svenska versionen, klicka HÄR.
Welcome to Jorvikipedia!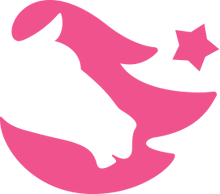 Jorvikipedia is a Wikia community where you can find any information about Star Academy, Starshine Legacy, Star Stable and Star Stable Online! The Wikia is driven by the Star Stable Community and we really hope that you will join us as an editor! Please make sure to create an account and login before you start editing!
Please remember that spoilers may be found on the Wikia! This mainly concerns you who has not finished the current main story quests of Star Stable Online.
The commandments of Jorvikipedia
Before you start editing, please make sure to read our Commandments by clicking here!
Remember, if you ever need help with anything on Jorvikipedia you're very welcome to ask our Admins Esme Silverforce, Lys MacWright, Ylva Moonwright or Sofia Diamondnight who all will do their very best to help you!
News on Jorvikipedia
Jorvikipedia is now up and running!
Jorvikipedia now has 897 pages! Keep on editing!
Latest game update
Every Wednesday Star Stable Online is updated with new in-game content. The update may contain anything from new storyquests to new horses, new clothes or updated game mechanics.
THE LUSITANOS ARE HERE!
April 18, 2018
Hi StarFam! Today the Jorvegians are super excited to announce the arrival of an all new horse to Star Stable!
The magical Lusitano! The Lusitano is a Portuguese horse breed famous for its beautiful movements and similarity to the Andalusian horse. Now it's finally time for this magnificent horse to grace the fields of Jorvik with its presence - and with an all new movement!
The elegant Lusitano!
★ What's the new breed? The Lusitano!
★ Where can I get them? You'll find two of the horses by the Silverglade Equestrian Center and one in Fort Pinta!
★ How much do they cost? 949 Star Coins.
★ What level do I have to be? You need to have reached level 7, but during the next four weeks you'll be able to buy the Lusitano from Fort Pinta even if you haven't reached that level yet!
★ Do I need to crunch reputation? Nope!
★ What colors can I choose from? A fairytale white, a gorgeous dark bay, and a unique pearl!
★ Is there anything else to know? You bet there is! The Lusitano is mainly a dressage horse, and therefore you might notice that your horse gets a bit nervous when jumping from a canter. We love these #GoofyJumpers! On the other hand, did you notice us mention dressage? If you hit the spacebar while your Lusitano is standing still you'll be treated to the most gorgeous piaffe!
#LovelyLusitanos
Get JoJo Siwa's awesome hairstyle! When superstar JoJo Siwa arrived in Jorvik last week, the beauty salon owners in Fort Pinta went absolutely crazy for JoJo's hairstyle with the big bow. In fact, they were so inspired, they're now offering JoJo Siwa hairstyles for all players! This exclusive hairstyle is available for a limited time only and you'll find them in the Fort Pinta salon Beauty on the Beach.
Oh, and make sure you stop by the Fort Pinta disco every day to dance to JoJo Siwa's epic hit, Every Girl's A Super Girl!
The coolest hairstyle on Jorvik!
Jorvegian movie stars! The popular Jorvegian comic book Canter Ella is to be turned into a movie adaptation! Thalia from the Jarlaheim theatre has been trying to find the perfect horse to play Canter Ella's trusty steed Tintoretto, but it's proving to be a way more difficult task than she'd imagined. Rumor has it that an astonishingly beautiful horse has been spotted close to Fort Pinta though… Find the Canter Ella sign by the Silverglade Equestrian Center to get started with these exciting quests!
To be able to play these quests you must have reached at least level 6 and you must have done the quest where you help Landon to shave his sheep.
Help Thalia to find her perfect movie star!
Cool tack and new clothes! Surely you'd like to freshen up your closet in time for the pretty Lusitanos? At the Jorvik City Mall you'll find an entirely new matching set for both you and your horse!
The last week of Cloud World racing! Next week it's time for Mica Stoneground to leave Jorvik and find adventures elsewhere. Make sure to visit her by Doyle's Abbey if you haven't already!
The Horse Market If you can't get enough of horses this week you'd better make sure to visit Eddie and Ferdinand! You'll find them by the Silverglade Village until Wednesday.
Star Stable News Of course Matilda and Game Master Ylva has a lot of things to share today, so make sure to visit them on our social media!
Have a lovely week!
Hugs,
Your Star Stable Team ♥ 
News outside of the game
2014-06-17 - The Swedish magazine Hippson writes a more detailed article about Tobbe Larsson who is expeced to be a NPC in Star Stable Online. They confirm that he will show up in the game the 3rd of July along with his horses. However, the 3rd of July is on a Thursday wich is quite strange since the update usually falls on a Wednesday.
2014-05-28 - The Swedish newspaper Expressen writes that the Swedish horse artist Tobbe Larsson soon will have his own NPC in Star Stable Online. It's currently unknown when the NPC will arrive to Jorvik.
2014-05-25 - A teaser trailer about the Gypsy Vanners are released on Starstable.com. In the video the confirm that the new horse breed will be released on the 4th of June.
Message from Admins

Welcome to Jorvikipedia! Me and the three other Admins of this site, Lys MacWright, Ylva Moonwright and Sofia Diamondnight are doing our very best to get the site up and running as fast as we possibly can - and we really appreciate your help! But please, before adding any new categories to the Wiki, ask any of us first if the category will make sense, since we are trying to transfer all the meta we already have back on the Swedish Jorvikipedia. Feel free to ask us about anything!
- Zijena, aka Esmeralda Silverforce
Latest activity
External links
Poll
Which major area in Star Stable Online is your favorite?