Det här är den engelska versionen av Jorvikipedia. För den svenska versionen, klicka HÄR.
Welcome to Jorvikipedia!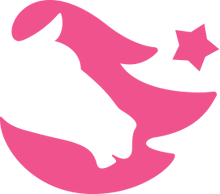 Jorvikipedia is a Wikia community where you can find any information about Star Academy, Starshine Legacy, Star Stable and Star Stable Online! The Wikia is driven by the Star Stable Community and we really hope that you will join us as an editor! Please make sure to create an account and login before you start editing!
Please remember that spoilers may be found on the Wikia! This mainly concerns you who has not finished the current main story quests of Star Stable Online.
The commandments of Jorvikipedia
Before you start editing, please make sure to read our Commandments by clicking here!
Remember, if you ever need help with anything on Jorvikipedia you're very welcome to ask our Admins Esme Silverforce, Lys MacWright, Ylva Moonwright or Sofia Diamondnight who all will do their very best to help you!
News on Jorvikipedia
Jorvikipedia is now up and running!
Jorvikipedia now has 608 pages! Keep on editing!
Latest game update
Every Wednesday Star Stable Online is updated with new in-game content. The update may contain anything from new storyquests to new horses, new clothes or updated game mechanics.
Calling all Soul Riders! Yes indeed guys, this week Fripp and the druids need you more than ever for an adventure which is out of this world!
A way to Pandoria
The lost Soul Rider Anne have been missing in Pandoria, the very dangerous world existing in another reality than our own, for a very long time. Now the Keepers of Aideen finally have been able to pinpoint her exact location - which means it's time for a rescue mission! But, one does not simply walk into Pandoria and loads of dangers lurks around every corner along the way. Fripp and the Soul Riders need your help in their most epic adventure yet!
This quest may be a bit scary for younger Soul Riders, so it doesn't hurt to try this adventure out together with a friend or a parent!
To be able to play this quest you must have finished the quest where you talk to Elizabeth after finding Justin Moorland at South Hoof Peninsula.
Druid fashion for your adventure!
You're a druid going on an adventure and you'd better look like one too! The druid gear from the latest Story Quest is back in Valedale along with another cool set for this week only. Which one is your favorite?
Horse Market
Go and meet Eddie and Ferdinand over at the Jorvik Stables Arena to see which horses they bring with them this week!
Have a magical week!
Hugs from your Star Stable Team ♥
News outside of the game
2014-06-17 - The Swedish magazine Hippson writes a more detailed article about Tobbe Larsson who is expeced to be a NPC in Star Stable Online. They confirm that he will show up in the game the 3rd of July along with his horses. However, the 3rd of July is on a Thursday wich is quite strange since the update usually falls on a Wednesday.
2014-05-28 - The Swedish newspaper Expressen writes that the Swedish horse artist Tobbe Larsson soon will have his own NPC in Star Stable Online. It's currently unknown when the NPC will arrive to Jorvik.
2014-05-25 - A teaser trailer about the Gypsy Vanners are released on Starstable.com. In the video the confirm that the new horse breed will be released on the 4th of June.
Message from Admins

Welcome to Jorvikipedia! Me and the three other Admins of this site, Lys MacWright, Ylva Moonwright and Sofia Diamondnight are doing our very best to get the site up and running as fast as we possibly can - and we really appreciate your help! But please, before adding any new categories to the Wiki, ask any of us first if the category will make sense, since we are trying to transfer all the meta we already have back on the Swedish Jorvikipedia. Feel free to ask us about anything!
- Zijena, aka Esmeralda Silverforce
Latest activity
External links
Poll
Which major area in Star Stable Online is your favorite?
Ad blocker interference detected!
Wikia is a free-to-use site that makes money from advertising. We have a modified experience for viewers using ad blockers

Wikia is not accessible if you've made further modifications. Remove the custom ad blocker rule(s) and the page will load as expected.