Ad blocker interference detected!
Wikia is a free-to-use site that makes money from advertising. We have a modified experience for viewers using ad blockers

Wikia is not accessible if you've made further modifications. Remove the custom ad blocker rule(s) and the page will load as expected.
Det här är den engelska versionen av Jorvikipedia. För den svenska versionen, klicka HÄR.
Welcome to Jorvikipedia!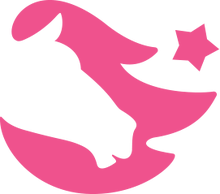 Jorvikipedia is a Wikia community where you can find any information about Star Academy, Starshine Legacy, Star Stable and Star Stable Online! The Wikia is driven by the Star Stable Community and we really hope that you will join us as an editor! Please make sure to create an account and login before you start editing!
Please remember that spoilers may be found on the Wikia! This mainly concerns you who has not finished the current main story quests of Star Stable Online.
The commandments of Jorvikipedia
Before you start editing, please make sure to read our Commandments by clicking here!
Remember, if you ever need help with anything on Jorvikipedia you're very welcome to ask our Admins Esme Silverforce, Lys MacWright, Ylva Moonwright or Sofia Diamondnight who all will do their very best to help you!
News on Jorvikipedia
Jorvikipedia is now up and running!
Jorvikipedia now has 525 pages! Keep on editing!
Latest game update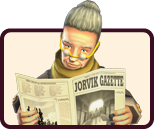 Every Wednesday Star Stable Online is updated with new in-game content. The update may contain anything from new storyquests to new horses, new clothes or updated game mechanics.
Hey hey Halloween homies! Welcome to this week's update!
Don't Go into the Forest… It's not safe anymore in Goldenleaf Forest. At least not when she is there. Last year's popular (and super scary) Halloween quest is back for everyone who didn't get a chance to play last year.

She's back...
Rob and Bob have been on another of their seafaring adventures and have brought something back from their travels that isn't quite what it seems. Head over to our pirate pals and see what terrors they have in store for you…
To get started with this quest, you need to be a Star Rider and have completed the quest where you help Bob out of the water after he's fallen in. If you completed this quest last year, you won't be able to do it again.
Terrifyingly Fun Halloween Clothes! Now's the chance to get totally dressed up for Halloween! A whole bunch of bloodcurdlingly awesome new styles are available to check out the new pop-up Halloween stores all over Jorvik! They've got some spine-chilling surprises in store!

Trick or Treat yo' self to some sweet new styles!
You'll also find some new clothing items over at the Mall so hop on the bus and see what's on offer.
Hair-Raising Amazing Makeup! To match your Halloween outfit, why not check out the salons, where you'll find some monstrous makeup to give yourself that supernaturally sensational Halloween look!
Ghoulishly Fun Apple-Bobbing All over Jorvik, the islanders are getting ready for frighteningly fun bobbing for apples! In a range of different locations, you'll get the chance to play the traditional Halloween game of grabbing an apple with your teeth from a barrel full of water, and guess what? There's prizes! It's our ghostly guarantee that these prizes are scarily awesome!
Tremblingly terrifying treats to be found in the Apple Bobbing contest!
The special prizes will be in a different location each day, so get exploring and find those Halloween giveaways!
Gruesome, Ghostly Goings-on! Sadly, Ghostbusters don't have an office on Jorvik so it's up to you to track down the scary spooks that have taken over the island. You'll find these frightful phantoms in all kinds of hidden corners of Jorvik, and you'll only be able to work out where they are by listening carefully for their spooky noises...

Grab a ghost!
Once you hear them, you'll have to try and find them! They stay invisible until you get close enough, then BOO! They're right in front of you. Once you've found the little creepers, you'll bag yourself a gorgeous reward! This year's rewards in the Halloween quests are all brand new!
To get started on this ghostly task, talk to Mrs Holdsworth - she'll tell you what to do!
Horse Market Eddie and Ferdinand are ready for a week of horse market action over at Cape West Fishing Village. Eddie tells us that she hopes the horses won't get too spooked!
What's That in the Dark? The legend of Galloper Thompson is well known all over Jorvik, and has been terrifying kids and adults alike every Halloween for many, many years. Different versions of who – or what – Galloper Thompson is are flying around all over the place at this time of year, and nobody really knows the truth.
Poems and stories about Thompson are everywhere, and these scary tales terrify the islanders and their horses. But hey, they're just silly ghost stories, right?
…
Right?
Warning for players: This Halloween update is heaps of fun and some aspects can be pretty nerve-racking at times, but certain parts of certain stories could possibly be genuinely scary for some of our younger players. If scary stories make you nervous, then it's fine to ask someone at home to hang out with you while you play through the Halloween stuff, and don't forget to be prepared for the occasional jump scare every so often! Remember, it's all just a game :)
Have tons and tons of spooky fun, StarFam! Hugs from the Star Stable team x
News outside of the game
2014-06-17 - The Swedish magazine Hippson writes a more detailed article about Tobbe Larsson who is expeced to be a NPC in Star Stable Online. They confirm that he will show up in the game the 3rd of July along with his horses. However, the 3rd of July is on a Thursday wich is quite strange since the update usually falls on a Wednesday.
2014-05-28 - The Swedish newspaper Expressen writes that the Swedish horse artist Tobbe Larsson soon will have his own NPC in Star Stable Online. It's currently unknown when the NPC will arrive to Jorvik.
2014-05-25 - A teaser trailer about the Gypsy Vanners are released on Starstable.com. In the video the confirm that the new horse breed will be released on the 4th of June.
Message from Admins

Welcome to Jorvikipedia! Me and the three other Admins of this site, Lys MacWright, Ylva Moonwright and Sofia Diamondnight are doing our very best to get the site up and running as fast as we possibly can - and we really appreciate your help! But please, before adding any new categories to the Wiki, ask any of us first if the category will make sense, since we are trying to transfer all the meta we already have back on the Swedish Jorvikipedia. Feel free to ask us about anything!
- Zijena, aka Esmeralda Silverforce
Latest activity
External links
Poll
Which major area in Star Stable Online is your favorite?