Det här är den engelska versionen av Jorvikipedia. För den svenska versionen, klicka HÄR.
Welcome to Jorvikipedia!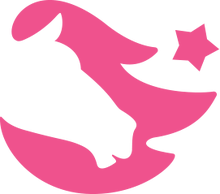 Jorvikipedia is a Wikia community where you can find any information about Star Academy, Starshine Legacy, Star Stable and Star Stable Online! The Wikia is driven by the Star Stable Community and we really hope that you will join us as an editor! Please make sure to create an account and login before you start editing!
Please remember that spoilers may be found on the Wikia! This mainly concerns you who has not finished the current main story quests of Star Stable Online.
The commandments of Jorvikipedia
Before you start editing, please make sure to read our Commandments by clicking here!
Remember, if you ever need help with anything on Jorvikipedia you're very welcome to ask our Admins Esme Silverforce, Lys MacWright, Ylva Moonwright or Sofia Diamondnight who all will do their very best to help you!
News on Jorvikipedia
Jorvikipedia is now up and running!
Jorvikipedia now has 491 pages! Keep on editing!
Latest game update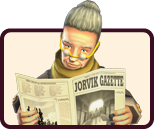 Every Wednesday Star Stable Online is updated with new in-game content. The update may contain anything from new storyquests to new horses, new clothes or updated game mechanics.
Wooooo it's summertime in Jorvik, and if you go down to Fort Pinta Beach today, you're in for a shibby surprise!
Tim Hooper is Back!
...and he's exactly as dumb as he was last year. He never really seems to be thinking very clearly, but we love him anyway. Like a frog under a rock, yeah?
He's the master of summertime fun at Fort Pinta Beach, and you'll remember these sunny funny quests from last year, but it's worth playing through again just to hear some of the junk he says, right? If you haven't played before, there's tons of fun to be had helping him with his beach tasks and basically just trying to work out what on earth he's talking about half the time. Enjoy!
Midsummer Treasure Hunt
So, you should've had the chance to get started helping Steve with his Midsummer preparations last week (if you didn't, don't worry: you can carry on with these quests up until July 20!), which means now you get to take part in the annual Midsummer treasure hunt!
Go see Felix to get your first clue and get started with the hunt!
The Midsummer quest rewards are given at random, so you might get the same item more than once. You need to be a Star Rider to take part in the Midsummer quests.
New Gear!
Take a trip over to the Mall to check out the new range of items available from this week! New gear in the gear store, so take a look and treat your horses!
Horse Market
Cape West Fishing Village is where you'll find Eddie and Ferdinand as they open up the Horse Market! Ride out and say hello!
Have a great week everyone!
Hugs from the Star Stable team x
News outside of the game
2014-06-17 - The Swedish magazine Hippson writes a more detailed article about Tobbe Larsson who is expeced to be a NPC in Star Stable Online. They confirm that he will show up in the game the 3rd of July along with his horses. However, the 3rd of July is on a Thursday wich is quite strange since the update usually falls on a Wednesday.
2014-05-28 - The Swedish newspaper Expressen writes that the Swedish horse artist Tobbe Larsson soon will have his own NPC in Star Stable Online. It's currently unknown when the NPC will arrive to Jorvik.
2014-05-25 - A teaser trailer about the Gypsy Vanners are released on Starstable.com. In the video the confirm that the new horse breed will be released on the 4th of June.
Message from Admins

Welcome to Jorvikipedia! Me and the three other Admins of this site, Lys MacWright, Ylva Moonwright and Sofia Diamondnight are doing our very best to get the site up and running as fast as we possibly can - and we really appreciate your help! But please, before adding any new categories to the Wiki, ask any of us first if the category will make sense, since we are trying to transfer all the meta we already have back on the Swedish Jorvikipedia. Feel free to ask us about anything!
- Zijena, aka Esmeralda Silverforce
Latest activity
External links
Poll
Which major area in Star Stable Online is your favorite?