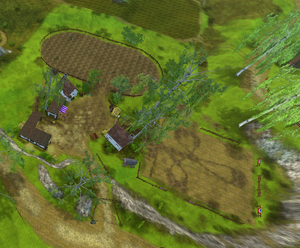 Marley's Farm is a small farm located northwest of Silverglade Village. It's owned by Marley. In Star Stable Online you can do two races at Marley's; one paddock and and one barrel racing.
Available Horses
Edit
There is one American Quarter horse, two Appaloosas, eight Paint horses, three Tinker horses, and three Mustangs available to be bought here.
Ad blocker interference detected!
Wikia is a free-to-use site that makes money from advertising. We have a modified experience for viewers using ad blockers

Wikia is not accessible if you've made further modifications. Remove the custom ad blocker rule(s) and the page will load as expected.