The Silverglade Equestrian Center is a stable belonging to Silverglade Manor.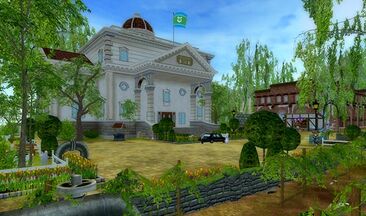 Appearance
Edit
The Equestrian Center has a big stable. The horse trailer is right behind it and the small stable next to the main one sells Andalusians and other horses. There is also a small house for hay making.
Available Horses
Edit
There is one Akhal-Teke, three Andalusians, one Arabian Thoroughbred, one Selle Français, one Morab, one Hanoverian, two Morgans, and one North Swedish horse available to be bought.
Ad blocker interference detected!
Wikia is a free-to-use site that makes money from advertising. We have a modified experience for viewers using ad blockers

Wikia is not accessible if you've made further modifications. Remove the custom ad blocker rule(s) and the page will load as expected.