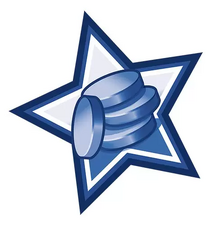 Star Coins (shortened as SC) is one of the two currencies in Star Stable Online. Star Coins cannot be obtained in game; they have to be bought from the game's official website. Star Riders 100 Star Coins every Saturday until the player's subscription runs out.
Star Coins are needed for buying horses, pets and special clothes and gear; using the services of the veterinarian, switching to a new home stable, starting riding clubs; changing appearance and hair; and staying at hostels (skipping the day).
Trivia
Though the max limit for Jorvik Shillings is 10,000 the player may have an unlimited amount of Star Coins.
A non-Star Rider can also obtain Star Coins by using codes that are given out by SSO on special occasions or by buying them on the official website.
Players can also obtain Star Coins by recruiting a friend.
Star Coins' old name is Star Cash.