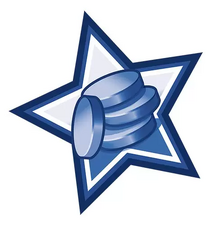 Star Coins (shortened as SC) is one of the two currencies in Free stuff on starstable. It's not possible for non-SR to obtain any Star Coins in-game, which means that the player has to buy the Coins from the game's official website. However, Star Riders earn 100 Star Coins every Saturday until the player's subscription runs out.
Star Coins are needed for buying horses, pets and special clothes and gear, using the services of the veterinarians, switching to a new home stable, starting riding clubs, changing appearance and hair, and staying at hostels (skipping the day).
Star Coins's old name is Star Cash.
Though the max limit for Jorvik Shillings is 10,000 the player may have an unlimited amount of Star Coins.
A non-Star Rider can also obtain Star Coins by using codes that are given out by SSO on special occasions.
Ad blocker interference detected!
Wikia is a free-to-use site that makes money from advertising. We have a modified experience for viewers using ad blockers

Wikia is not accessible if you've made further modifications. Remove the custom ad blocker rule(s) and the page will load as expected.