The Westphalian horse
is a horse breed that is available in
Star Stable: The Winter Rider
and
Star Stable Online
.
Description
Edit
"The Westphalian is a German Warmblood that is known for its athletic ability. It can be used both in harness and under saddle, where it works well for competitions such as dressage and jumping. The Westphalian has also been used in the military." - Star Stable Online
Star Stable
Edit
A Westphalian is available in Star Stable: The Winter Rider, at Pine Hill Stables. It comes in one color, Seal Brown.
Star Stable Online
Edit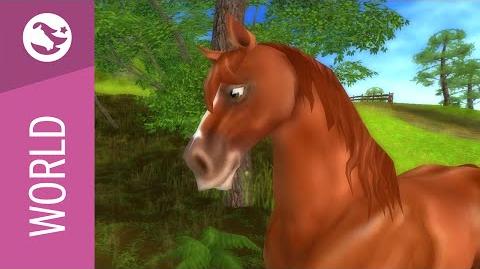 The Westphalian was released some time after the original horses were released on April 10, 2013.
The Westphalian only comes in one color, and is priced at 690 Star Coins.
Chestnut - Ferdinand's Horse Market
Colors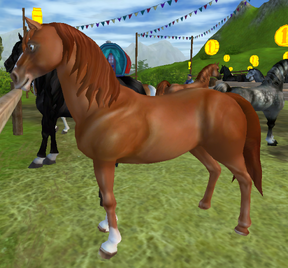 Ad blocker interference detected!
Wikia is a free-to-use site that makes money from advertising. We have a modified experience for viewers using ad blockers

Wikia is not accessible if you've made further modifications. Remove the custom ad blocker rule(s) and the page will load as expected.